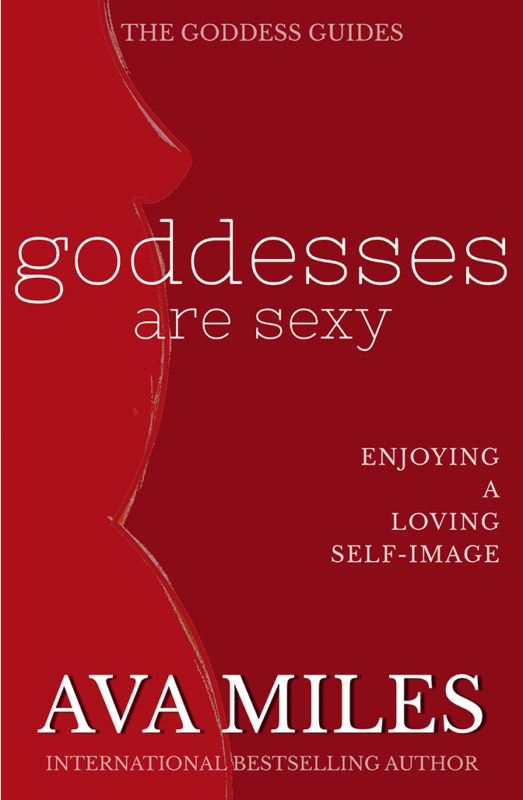 Delete all the stories saying you aren't beautiful or sexy. Start believing it today!
"When you love your body, you change your whole life."
In Goddesses Are Sexy (part of The Goddess Guides to Being A Woman self-help series), International Bestselling Author Ava Miles cuts through all of the crap telling women they aren't beautiful and sexy.
About the Book
"Each goddess woman is unique, and perfectly made," Ava says. But most of us don't believe that, do we? We've been shamed or bamboozled into buying outside definitions of beauty and sexy to the point where we chase trends, hide ourselves under baggy clothes, or give up all together.
It's time for us all to toss aside our shame-coated spectacles and start seeing the true goddess woman we are. It's time to define sexy for you—goddess style. It's time to stop believing you are somehow lacking. Ava sheds light on all the junk we've bought into so we can transform into the beautiful, sexy goddess woman we are at heart.
This guide is for:
Women of all ages and body types.
Women going through major changes like pregnancy, illness, or injury.
Women born with disabilities.
Women who can't look at their bodies without cringing.
Women who constantly criticize how they look.
Women who obsess over fixing themselves.
Women who hate their bodies.
Women who want to look like someone else.
Delete all the stories saying you aren't beautiful or sexy. Start believing it today!
Embark on the inspiring journey awaiting you in The Goddess Guides and become the goddess woman you were born to be.
Other Books in "Goddess Guides"
Disclosure of Material Connection: Some of the links in the page above are "affiliate links." This means if you click on the link and purchase the item, I will receive an affiliate commission. I am disclosing this in accordance with the Federal Trade Commission's
16 CFR, Part 255
: "Guides Concerning the Use of Endorsements and Testimonials in Advertising."