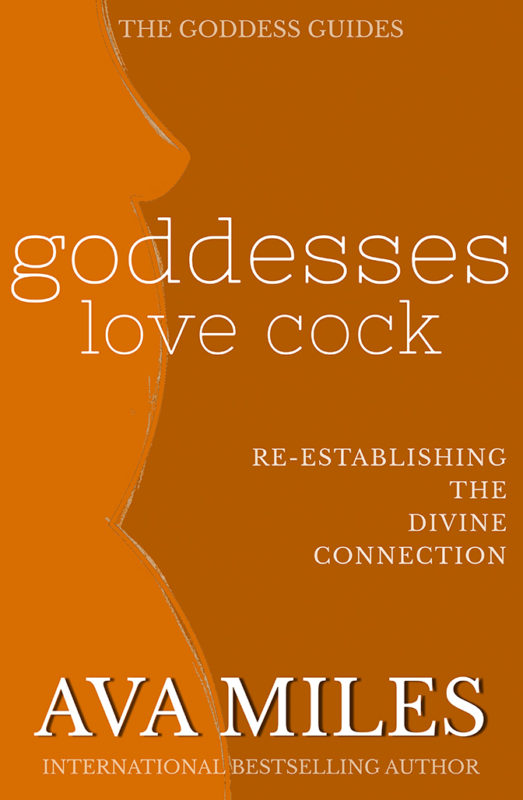 Get it on like a goddess…and bring joy and connection back into the bedroom.
"The two most important things in the bedroom are laughter and groans."
In Goddesses Love Cock (part of The Goddess Guides to Being A Woman self-help series), International Bestselling Author Ava Miles invites women everywhere to reclaim the joy in their sexuality.
About the Book
When you look at all of the problems women have around sex—everything from connecting with a partner to experiencing orgasm to shame—we seem to be tangled up in all sorts of stories holding us back from what we truly want: the experience of joy in our goddess woman bodies.
"Our sexuality is ours to determine," Ava says, while offering practical tools we can use to help ourselves shift into our true goddess nature. Her engaging stories reveal the simple truths behind goddess-woman behavior when it comes to sex to transform our lives.
This guide is for:
Women of all religions, sexual preferences, and ages.
Women who want to enjoy sex and find the JOY in it.
Women who can't orgasm or have trouble coming.
Virgins who need a happy perspective on the first time and sex with a partner.
Married couples or partners whose sex life has waned or never been explosive.
Women interested in sex as a vehicle for divine connection.
Singles who don't want to wait for marriage to have sex but want it to be connected and happy.
Women who have been cheated on and want to trust themselves and a partner again sexually.
Women looking for a fresh take on self-love, or what goddess women call Rainbow Time.
Get it on like a goddess! Bring joy and connection back into the bedroom.
Embark on the inspiring journey awaiting you in The Goddess Guides and become the goddess woman you were born to be. Start living life on your own terms. Today!
Other Books in "Goddess Guides"
Disclosure of Material Connection: Some of the links in the page above are "affiliate links." This means if you click on the link and purchase the item, I will receive an affiliate commission. I am disclosing this in accordance with the Federal Trade Commission's
16 CFR, Part 255
: "Guides Concerning the Use of Endorsements and Testimonials in Advertising."