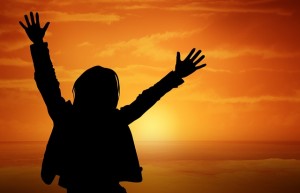 A week has gone by in this new life. And the truth is clear. When you're living in your bliss, your happiness knows no bounds.
We've all heard people living their dreams say this or read books about characters who discover this, but for me, until I experienced it, I couldn't take it fully in. I'd had glimpses. While writing my novel, time disappeared. I didn't mind losing track of it. Or a sister would call me while I was writing and say, "Wow, you sound so happy."
Now imagine living that day in and day out.
Does it sound cool? Well, it is.
A few years ago, a wise woman told me that when we're fulfilling our life's purpose–our true calling, the one burning deep inside us–we don't feel the same about our duties and obligations. It isn't like, poof, no duties and obligations anymore, but something magical happens. When we're choosing them, we feel differently. Remember Blog 1–happiness is a choice.
When we're living in our bliss, the life-draining distractions fall away. How many times have we heard people say they're only happy when they're home–and not at "the job?" Boy, can I resonate with that, doing what people tell you to do, jumping when they call, even traveling when and where they tell you. We've all experienced it.
But there's so much more out there for all of us. And as I experience this myself and learn all these new truths in a new way, I wish it for all of you as well. Here's to all our bliss, however it shows up for each of us.