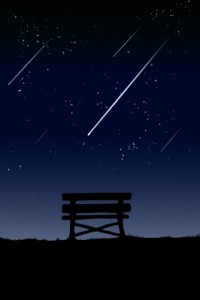 Just this week, I came across a saying that gave me pause.
You don't get what you want.
You get what you believe.
My first thought was holy moly. I'd better check my beliefs.
I'll admit I sometimes fall back into old negative habits where I get frustrated when I don't get what I want. What about you? Platitudes like—You don't get what you want. You get what you need—never worked for me. I'd scratch my head and ask myself, "Why in the world did I need this?" It was painful or really hard. And don't even get me started on platitudes that say: It was meant to be or It will all work out like it's meant to.
I have finally learned that I'm the co-creator of my life. I am not a victim or circumstance or fate. When I started acting this way, e.g. believing it, my life really started to become happier.
Happiness is believing it.
What do you believe? About yourself and your life? This week I am writing down my ten core beliefs about myself and my life and deleting the ones I don't like. Here's a preview.
I am lovable. Keep.
I am powerful. Keep.
Great things happen to me all the time. Keep.
I'm still having to work way too hard for the good stuff. Delete.
I sometimes don't know what to do. Delete.
What does your list look like? Join with me to take inventory and believe your way to a happier life. Every day my happiness percentage increases, and because of that, I know yours can too.
Image courtesy of suphakit73 at FreeDigitalPhotos.net