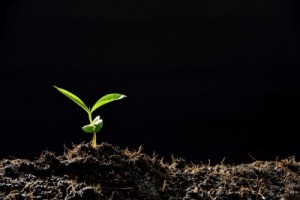 I pretty much feel like one of my perennials bursting through the cold, hard ground. It's been dark for many months, but I have taken care of my roots. Now it's time to see how much I can grow after all this fertilizing and resting.
I'm ready to burst past limitations. I'm ready to burst past other plants around me who want to stay the same. I'm ready to rise as high as I can to feel the sun on my body as I unfold more and more.
There's an urgency in me right now, one that's driving me past all the old darkness and coldness to fresh air and more space. Expansion. Yes, expansion. I can't wait to see where it's going, but I know there's only one direction I am going and that's up.
Sure, I don't mind a little healthy pruning, but this plant, this new me is ready to burst out.
Happiness is bursting out.
Today the bursting out came in speaking my truth to someone trying to trample on me and my desire for growth. She told me to wait to pursue my dreams, the one I have been doggedly pursuing for some time now. I told her that if I had taken that advice I would never had quit my old successful career to publish books as a writer. Playing it safe isn't my nature. I am radical that way perhaps, but I have to follow the call in my soul.
What is the call in your soul right now? Are you bursting out into something? Don't worry if you don't know what. I'm still not sure where it's all going to go either.
But just remember what I do. It's only going to lead to one thing. More time in the beautiful, magical sunlight. And that thought keeps me going. It makes me happy because I know I am going to get there. I plan to enjoy the climb.
Image courtesy of amenic181 at FreeDigitalPhotos.net