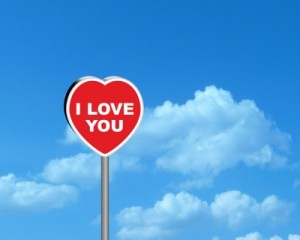 Do you love yourself? It took a long time for me to feel real love for myself, and there are still times when I feel shame over the shadows inside me.
Do you remember when you stopped loving yourself? I'm not sure it happens in one moment. We come into this world thinking we're wonderful, knowing how beautiful we truly are. But that gets eroded, like the sea buffeting the coastline over time and changing its landscape.
My mom reminded me of a story last night, one I hadn't thought of for some time. She always made our birthday cakes into shapes, sometimes an elephant, sometimes a giraffe. This particular birthday cake, she made a girl. My mom said I cried over this cake, and she was right I did, but I'm not sure she ever understood why. My mom had used yellow frosting for hair instead of brown, like my own. And she'd painted bright-blue freckles on her face, which stood out so starkly against the white cake that the girl looked like she had measles. I'm sure my mom made these choices unconsciously. She was only trying to make a beautiful cake. But I cried because I didn't have blond hair, and I was ashamed of my freckles. That cake represented me not being good enough as I was. And when you aren't told you're pretty or special, there's little to reinforce the newly sprung lie in your own consciousness. And so it begins.
I remember watching "The Help" and was simply revolutionized by the scene where Aibileen is rocking her blond little charge and having her repeat, "You is kind. You is smart. You is important." She is reminding that little girl who she is. In that moment, I wished someone had done that for me, and then I realized I had to do that for me and my children and every other person on the planet. And I needed to add: "You is beautiful."
Happiness is loving yourself.
Sometimes we get lucky and start out with people who love us for who we truly are and don't try and change us into their image of them. For the rest of us, we have to find the love we have inside us for ourselves and nurture it and grow it, ever fanning the flames.
Take a moment to call up one of your first memories when you felt wrong or ugly or stupid. Bless that little child you were. Hold him or her and say with me: You are kind. You are smart. You are important. You are beautiful. But most of all, my dear ones, you are loveable.
Image courtesy of Vlado at FreeDigitalPhotos.net