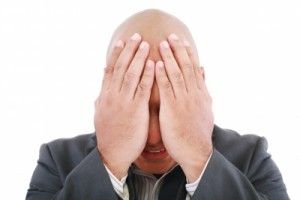 You might be wondering why I'm suggesting there's a part of me that's happy when I see men cry. Well, let me tell you. Last night, my neighbor finally told us he was calling hospice for his wife, my beloved friend. We were out in the front yard, and he'd been calling relatives to give them the news. This beautiful man has been her champion and warrior for these many years she's had cancer. I've never seen him cry—until yesterday—and witnessing it was like witnessing a miracle. He's been hurting for so long. And he finally allowed the pain to come out.
Our other neighbor joined us who I'll simply call Mr. Special because he embodies the name. He's one of my favorite people in the world and has been part of our beautiful circle in the neighborhood. We BBQ together, have a drink in the backyard, pop the champagne when I have something big happen with the books, but mostly we just talk. Mr. Special and I have helped mow our neighbor's grass when things have gotten to critical, and when he heard the news about our dear friend, he started crying too.
It's a heartbreaking, but beautiful thing to watch the men you love cry. They are both so strong, but in that moment they allowed all their humanness to come through. I put my hand on their backs to comfort them and brought them tissues. We talked, but in these moments, there's nothing much to say. You can only sit with the people you love as they bleed and hold them.
Happiness is witnessing men crying.
All my life I've been lucky enough to have men as friends. In my old career, I worked mostly with men. I get men. Their toughness. Their desire to fix things. Their sometimes practical nature. Crying is not something they often do, mostly because there are so many cultural judgments in this country about what it means when they do it.
But not yesterday. The tears flowed, and part of me was so happy because it's the release they both needed after hearing the end is getting ever so much closer for our beloved friend. And there's comfort in sharing your tears, and these two men did that for each other. Mr. Special gave our neighbor permission to keep crying because he needed to so badly. There were no pats of the back and comments like, "You need to stay strong for her." No the comments were, "It's not fair," and a whole string of other things as they both embraced each other and cried together.
When I was a hospice volunteer, I witnessed many of these scenes. I've been a part of only a few personally, and this one, well, it's hit home more than any other. But I know that in the moment, it's not about me. I wanted to comfort my neighbor and Mr. Special. And then I stepped inside to see my friend and realized she's already gone. I remember talking to other people when they were end of life, and between the pain medication and the way the body shuts down, they just aren't there like they used to be. And she wasn't. I cried a little at that, but I held her too and then rejoined the men when she nodded off.
Our neighbor finally went inside to take care of more tasks that are part of this time: fill more prescriptions, call more friends and family, check on his wife's oxygen.
And Mr. Special pulled me close and wrapped his arms around me and let me cry too. His tears wet my hair as he rested his chin on the top of my head, and even though everything hurt, there was so much love I felt honored. Honored to know these beautiful people that have been my friends these many years.
When I finally went inside, I took a moment to center myself and cry a little more. But I felt blessed. Because the men I loved so much had been able to find healing together through their tears.
Image courtesy of David Castillo Dominici at FreeDigitalPhotos.net