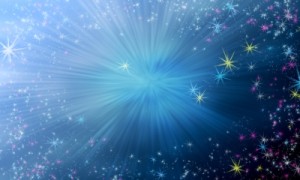 As a child, Christmas was a magical time. We went to my grandparents in Nebraska, and despite being packed into their little white house, there was lots of laughter and joy. That time is over now, and the holiday has been shifting over the past few years for me.
As I've been making more changes in my life, I realized I needed to turn my inner compass to the way I'd been spending the holidays. Somehow I'd gotten into a pattern of how it was supposed to be done. Somehow I wasn't choosing anymore. I was drifting, participating in something that had become comfortable and expected. It was hard to decide to do something new, but I did. For the first time in my entire life, I am spending Christmas in the home I live in.
Radical for me, and a little scary.
I had to let go of what I'd grown to think my Christmas was and who I spent it with. But that gave me freedom too. I could make new choices, ones not encumbered by the past and times and places now gone. It's been funny how hard that process has been. Take Christmas Eve dinner. Should I make the lasagna I always made or cook something new? My grandma had started the tradition nearly two decades ago, and thinking about letting it go made me feel like I was letting her go, which was silly. So this year, we dove into a new idea for Christmas Eve dinner, and we may keep doing it. Or we may try something new next year. That's what makes this so exciting and tremulous.
This holiday is my choice.
I'm with some of my sisters in our new "hood." One had moved here with me, and the other will join us this spring. We went to a neighborhood Christmas party last night and were welcomed by more people to this new place we find ourselves in. What a joy. What a blessing.
There has been no crazy traveling. No suitcase to pack. No unusual bed, couch, or air mattress to sleep on. It's been nurturing to be home. Have I missed some people? Sure. But I know we will see each other. Those you love are never far from you, even if you are apart.
I'm trusting myself, my ways, and being open to creating new traditions. But mostly, I'm happy to be surrounded by those I can be my truest self with, who bring me joy year round. That's what I'm celebrating as we usher in this holiday. Deep down, the message of the season is that when love comes into being, it changes the world. I am so glad it's changed mine.
Happy holidays from my heart to yours.
Image courtesy of Supertrooper at FreeDigitalPhotos.net