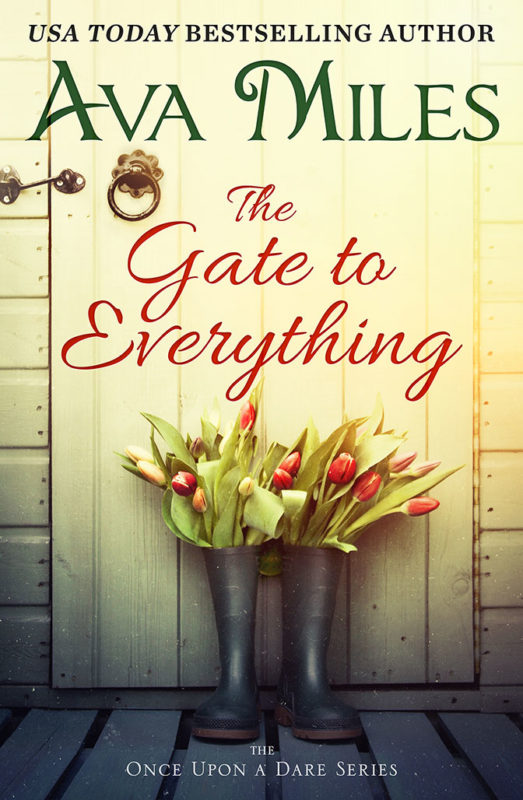 Once Upon A Dare Series: Book 1
Millions of readers have fallen in love with Ava's bestselling books... come join the family.
International Bestselling Author Ava Miles presents a heartwarming and romantic second-chance story about two people who rediscover their love for each other…and what it means to be a family. Connected to her bestselling Dare Valley series and what Publisher's Weekly called "an appealing story," this romance is guaranteed to make you believe in love all over again.
About the Book
Quarterback Jordan Dean thought he had everything until his long-time girlfriend broke up with him. His football rock star life had become too burdensome to her. Plus there was another teensy, weensy reason. Chef Grace Kincaid had gotten tired of waiting for him to propose. Ouch.
When Jordan wins the Super Bowl, he tells himself it's enough. But he can't get Grace out of his mind. When she calls, insisting they meet, he eagerly agrees.
Only to discover he's going to be a father…
Grace had always wanted a happily ever after—her yellow house, the picket fence, and children—with Jordan. She's not willing to settle for a shotgun wedding. But hope makes her agree to live next door to him in the dream house he'd secretly had built for her. The fire of their attraction and deep waters of their love reemerge as they become parents for the first time.
The gate between their houses becomes the key—to everything.
Disclosure of Material Connection: Some of the links in the page above are "affiliate links." This means if you click on the link and purchase the item, I will receive an affiliate commission. I am disclosing this in accordance with the Federal Trade Commission's
16 CFR, Part 255
: "Guides Concerning the Use of Endorsements and Testimonials in Advertising."