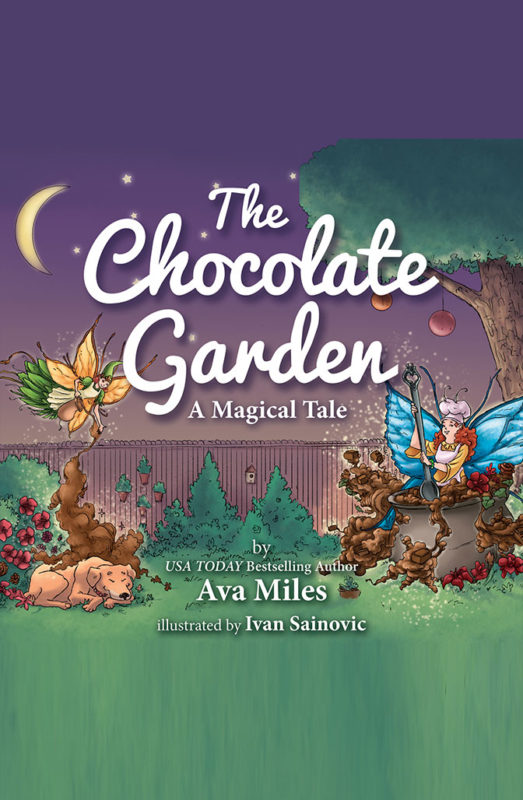 Millions of readers have fallen in love with Ava's bestselling books... come join the family.
Fans of Disney's Frozen and Adam Rubin's Dragons Love Tacos will adore this magical tale.
International Bestselling Author Ava Miles presents her first children's book connected to her #1 National Bestseller, THE CHOCOLATE GARDEN, about two children who discover gardens can be made of chocolate and full of magical fairies.
About the Book
Good thing Molly and Kevin's mom knows the greatest gardening secret in the world. Chocolate fairies live in chocolate-colored plants. They make chocolate in their chocolate garden every night and protect boys and girls from harm with their magical chocolate powder.
And of course, Molly and Kevin get to eat the chocolate the chocolate fairies make.
Come along with Molly and Kevin on a magical adventure, and step into the world of the chocolate fairies and one unforgettable chocolate garden.
Other Books in "Dare River"
Disclosure of Material Connection: Some of the links in the page above are "affiliate links." This means if you click on the link and purchase the item, I will receive an affiliate commission. I am disclosing this in accordance with the Federal Trade Commission's
16 CFR, Part 255
: "Guides Concerning the Use of Endorsements and Testimonials in Advertising."