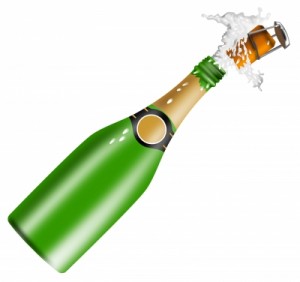 I'm keeping it simple this week and focusing on how certain sounds make me happy. I love hearing them, and they never fail to make me smile.
Champagne popping.
A train whistle.
The sizzling of fajita meat.
Wind rustling the trees.
My name being called in a loving tone.
The voices of the ones I love.
Kids making car noises.
Dance music.
Happiness is sounds.
What are your favorite sounds? Quick. Just think of three. I'll bet you're already smiling.
Image courtesy of vectorolie at FreeDigitalPhotos.net