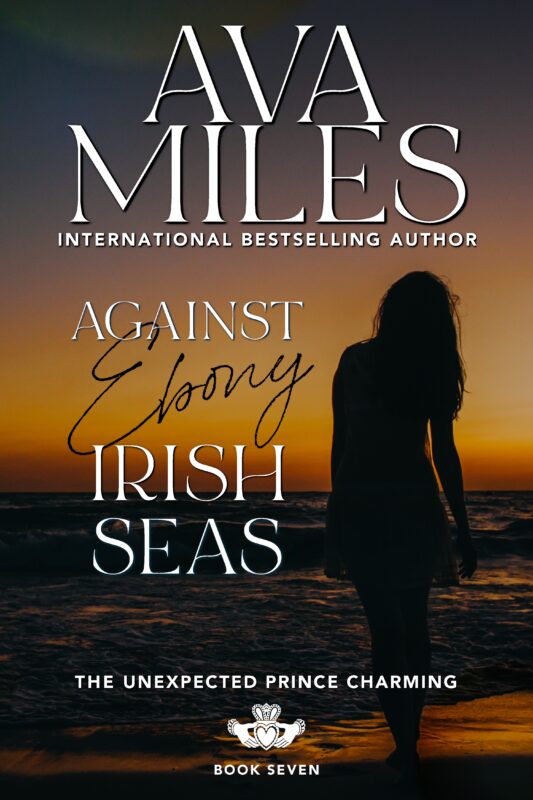 Ava delivers a power-packed, feel-good blockbuster in her final installment of this bestselling series...
Readers around the world have been waiting for Mr. Charming himself, Liam O'Hanlon, to finally find his soulmate. Set against the backdrop of everyone's favorite Irish village, the community comes together to support the last love match amidst shocking secrets, heated betrayals, and an unforgettable happily ever after.
About the Book
You never know where love will find you or what you'll do to keep it…
Taylor McGowan desperately needs a fresh start—like stat. Being a reporter used to do it for her. Of course it was Plan B, after she failed art school. But at least she can put her mark on the world doing it, because the one meaningful thing she is doing is so secret no one knows.
No one can know.
When she's offered the job as the media director of an Irish arts center known for its evocative programs, she jumps at the opportunity. She can make a difference for the artists there, and it gives her secret project extra fire it's never had before.
Two problems.
One: Super sexy handyman Liam O'Hanlon discovers what her secret is. And two: A matchmaking ghost claims this Liam, who seems to be everyone's friend and therefore a danger to sharing her secret, is her soulmate.
She never expected her undercover project to unleash a heated battle with forces greater than their village, putting the arts center smack in the middle of a fight to the death. She especially never expected Liam—or her new neighbors—to have her back. Does she trust in them? Does she trust in love? Is it finally time to entrust her secret to the greater community so she can live happily ever after?
Other Books in "Unexpected Prince Charming"
Disclosure of Material Connection: Some of the links in the page above are "affiliate links." This means if you click on the link and purchase the item, I will receive an affiliate commission. I am disclosing this in accordance with the Federal Trade Commission's
16 CFR, Part 255
: "Guides Concerning the Use of Endorsements and Testimonials in Advertising."