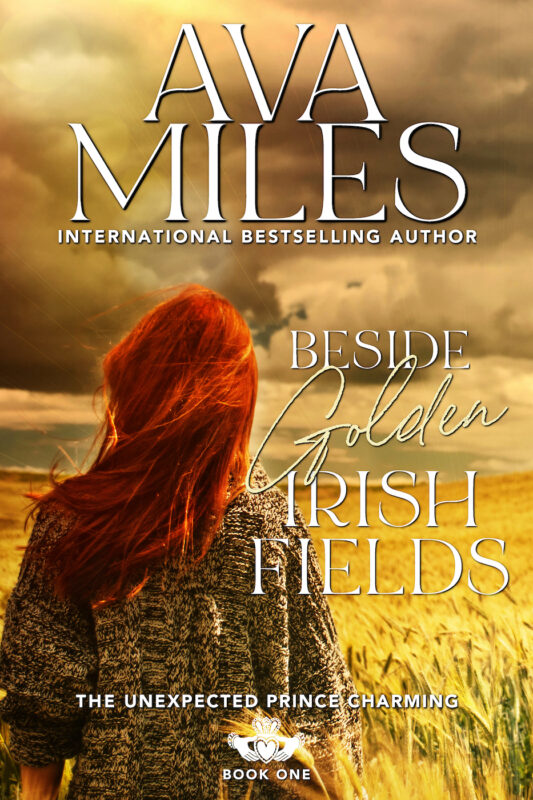 Welcome to the Unexpected Prince Charming Series set in the wilds of Ireland!
Ava brings you another heartwarming stay-up-all-night story with this first novel about a woman hoping for a second chance at life and finding love in the most unexpected man. Chosen as one of 20 Favorite Indie Books of the Year by the world's largest retail bookseller.
About the Book
Art teacher Angie Newcastle's life is all monotone.
She wasn't always this dull. She'd been an up-and-coming artist with the world at her feet. But after contracting the Wrong Man Syndrome and spending years doubting herself, she no longer recognizes herself.
When she loses her job, she can't afford to keep ignoring the obvious: her life needs a serious overhaul. And she knows exactly where to start: in Ireland, teaching art classes to her ex-pat cousin's village community.
Angie expected the golden fields beside her ancient Irish cottage to inspire her. She didn't expect them to be populated by sheep sprayed with uplifting words. And she certainly didn't expect anyone like their owner, reclusive sheep baron Carrick Fitzgerald, or the matchmaking ghost determined to bring them together.
Neither want to find love—especially Angie, who's on a self-imposed man-fast because she doesn't want her life to take another nosedive. Only she slowly realizes that Carrick is the most unexpected of Prince Charmings and that he might help her make all her dreams come true.
Other Books in "Unexpected Prince Charming"
Disclosure of Material Connection: Some of the links in the page above are "affiliate links." This means if you click on the link and purchase the item, I will receive an affiliate commission. I am disclosing this in accordance with the Federal Trade Commission's
16 CFR, Part 255
: "Guides Concerning the Use of Endorsements and Testimonials in Advertising."