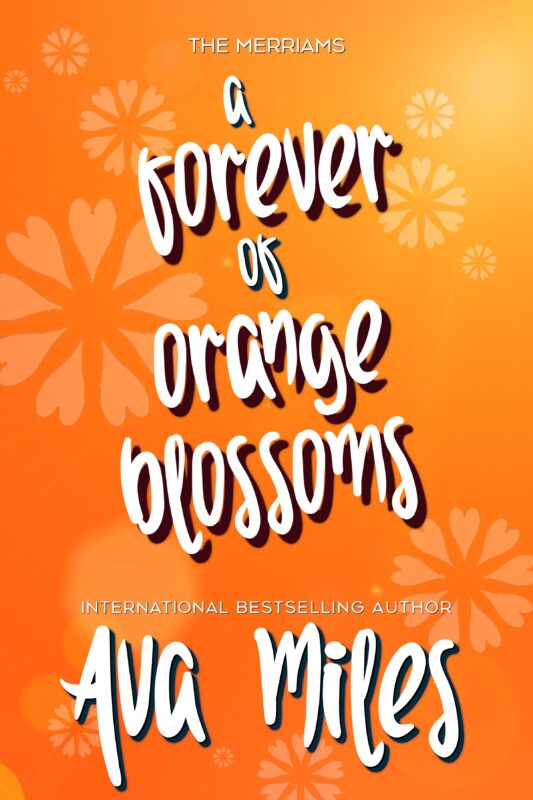 A book to help you believe that no heart-felt dream is ever lost and how love can bring it into reality.
Ava's feel-good series, The Merriams, is back with a humorous and heartwarming story about a playboy without a cause and a woman whose dreams were diverted by family responsibility—and, of course, everyone's favorite matchmakers to guide the way.
About the Book
Flynn Merriam has it all: a glamorous job he loves, a model in every port, and loads of siblings he adores. Turning the big 3-0 shouldn't be a big deal, but suddenly he's questioning everything. There's got to be more to life than fun and diversion, right?
Annie Loudermilk's life hasn't turned out the way she wanted. She'd planned to travel the world as a sought-after makeup artist, but when she found herself unexpectedly pregnant, everything took a different track. Now she's a single mom, living in a small town, making and selling her own cosmetic line. But she still longs for more.
At his brother's bequest, Flynn goes to acquire Annie's boutique skincare company. But when he meets her, the only kind of business on his mind is monkey business. Annie knows Flynn's offer is the answer to her prayers: the shot at the life she's always wanted. But her family doesn't think so, and they thwart her dreams—and her powerful connection with Flynn.
Fortunately, Flynn's got an ace in the hole to help seal the deal: his Aunt Clara and Uncle Arthur. Between the three of them, he's certain to get the company for his brother—and the girl for himself.
Other Books in "The Merriams"
Disclosure of Material Connection: Some of the links in the page above are "affiliate links." This means if you click on the link and purchase the item, I will receive an affiliate commission. I am disclosing this in accordance with the Federal Trade Commission's
16 CFR, Part 255
: "Guides Concerning the Use of Endorsements and Testimonials in Advertising."