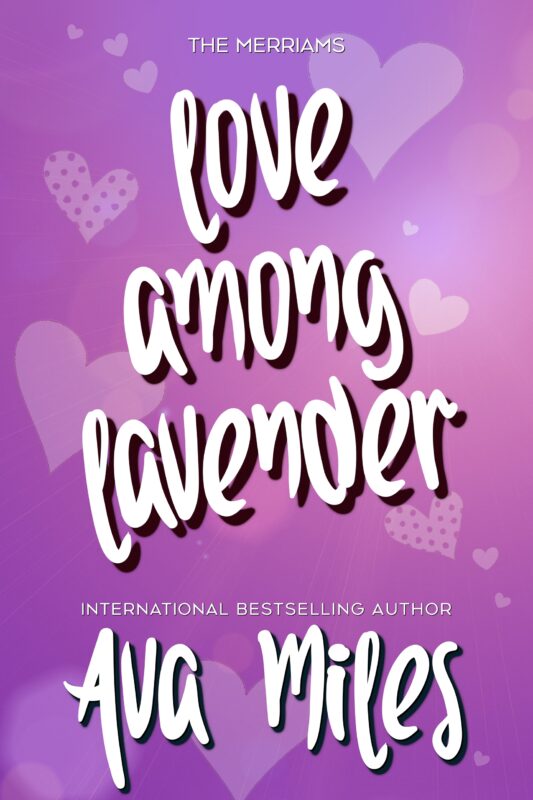 Ava's new family series, The Merriams, is back with more fun, romance, and matchmaking--all in magical Provence.
He's a good guy trying to get his bad boy on. She's a good girl starting a risky perfume venture. They're two of the most unlikely matchmakers in the history of matchmaking. What could possibly go wrong?
About the Book
Beau Masters wants to be a bad boy.
All his life, he's been careful to be the good guy country singer, the boy-next-door, who opens doors for ladies and says "aw, shucks, ma'am." But a decades-old secret blows the hinges off the door to his life. Everything he thought he knew has scattered to the wind, leaving him questioning who he really is.
So when Caitlyn Merriam asks him to be the celebrity spokesperson for the new perfume she's creating in far-off Provence, he swaps out his white cowboy hat for a black one and packs his bags to get away from the past.
Caitlyn didn't expect the gorgeous rockstar to join her in her quaint farmhouse in the French countryside. She figures it will only worsen her crush on him. But as Beau tries to get his bad boy on (rather unsuccessfully, in her opinion), she knows something is wrong and calls in back-up. Uncle Arthur and Aunt Clara might be bent on matchmaking these days, but they know how to straighten someone out, and Caitlyn needs all the help she can get to keep her spokesperson on track.
But soon it's not just about business, and they're holding hands and walking the lavender fields together. Until Beau's secret threatens to bring down her new venture and the love blossoming between them.
Other Books in "The Merriams"
Disclosure of Material Connection: Some of the links in the page above are "affiliate links." This means if you click on the link and purchase the item, I will receive an affiliate commission. I am disclosing this in accordance with the Federal Trade Commission's
16 CFR, Part 255
: "Guides Concerning the Use of Endorsements and Testimonials in Advertising."