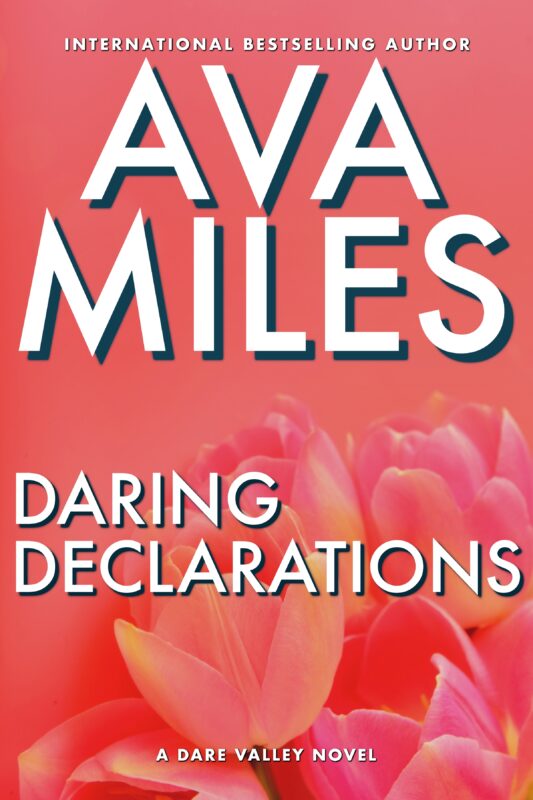 A big-hearted treat sparkling with humor, magic, and romance...
Ava presents a heartwarming anthology containing two shorter novels in her bestselling small town series, Dare Valley: THE HOLIDAY SERENADE and THE TOWN SQUARE filled with second chances, the power of family, and the transformative magic of everlasting love.
 "I am adding Ava Miles to my list of always reads like Susan Mallery, Jill Shalvis, Kristen Ashley, and NORA ROBERTS." Marjay's Reading Blog
About the Book
Fall in love with the beloved characters of Dare Valley in this anthology of two novellas readers can't get enough of…
THE HOLIDAY SERENADE
Professional gambler and millionaire Rhett Butler Blaylock is everything Martha Stewart wannabe Abbie Maven doesn't want in a man-flamboyant, flashy, and unreserved. After a horrible experience in her youth, she has spent her life trying to make all the right choices, pouring her energy into being the best possible single mother to her son. Rhett's determined to show Abbie he can be the man of her dreams. As Christmas approaches, he prepares a special surprise for her, hoping the holiday will work its magic and grant him a miracle. Will his holiday serenade heal Abbie's heart and convince her to give love a second chance?
THE TOWN SQUARE
Arthur Hale returns to his hometown of Dare Valley, Colorado to start a new newspaper that will channel the voice of the West. But the bigger the dream, the higher the price. Arthur's ambition and drive isolate him, and the only person who can break through his self-imposed solitude is Harriet Jenkins, his talented and mysterious secretary. What he doesn't know is that Harriet Jenkins is actually Harriet Wentworth. A newspaper article ruined her father and sullied her family name, and now she's out for revenge on the journalist who wrote it: Arthur Hale. Soon the impossible happens, and Harriet finds herself falling for the man she set out to destroy, but can the two build a future on a foundation of lies and ugly truths?
Other Books in "Dare Valley"
Disclosure of Material Connection: Some of the links in the page above are "affiliate links." This means if you click on the link and purchase the item, I will receive an affiliate commission. I am disclosing this in accordance with the Federal Trade Commission's
16 CFR, Part 255
: "Guides Concerning the Use of Endorsements and Testimonials in Advertising."