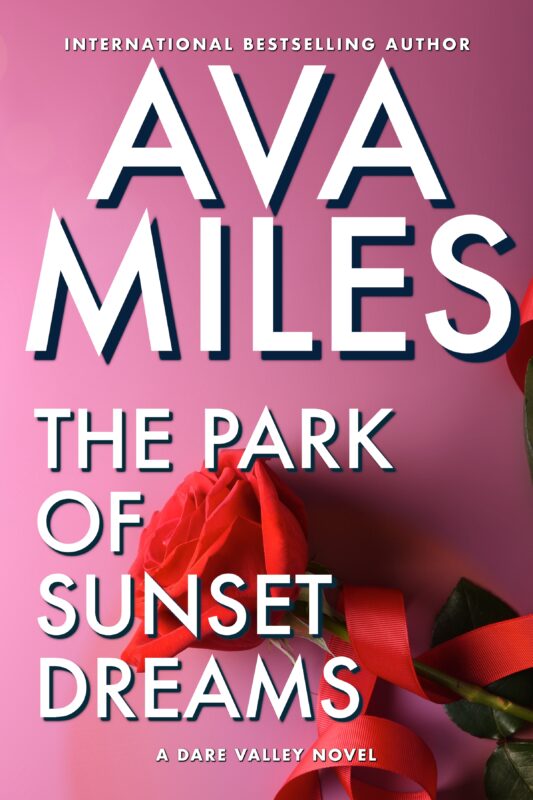 The perfect combination of humor, love, and heart...
Ava presents a fun, emotional, heartwarming romance about finding happily ever after in the most unlikely of places.
"I am adding Ava Miles to my list of always reads like Susan Mallery, Jill Shalvis, Kristen Ashley, and Nora Roberts." – Marjay's Reading Blog
About the Book
She has a secret she can't afford to be uncovered.
He needs everything to be on the table to succeed.
Jane Wilcox went into hiding when she and her best friend had to disappear to stay safe. The woman who emerged wore Jimmy Choo heels and Prada gowns and used her brilliant math skills incognito as a poker scout to help a notorious rock star poker player.
Tired from playing her alter ego, feeling like she might be safe at last, she's given up her role. What could be safer than living in small town Dare Valley and working as a dog walker? Better yet, she's trying to find her new sexy Inner Swan and a fairytale romance. When she meets Matt Hale in the dog park, she believes she's struck gold.
The sexy lawyer is one of the good guys, a hero, totally boy-next-door material. He's vowed to give his dog a good home and right the wrongs in the legal system after tragedy struck, so he's running for mayor of Dare Valley.
Jane and Matt fall in love during sunset walks in the dog park, but soon Jane's secret past comes back to haunt her and harms Matt's bid for mayor. Can Jane and Matt's love survive the controversy and find their happily ever after?
Other Books in "Dare Valley"
Disclosure of Material Connection: Some of the links in the page above are "affiliate links." This means if you click on the link and purchase the item, I will receive an affiliate commission. I am disclosing this in accordance with the Federal Trade Commission's
16 CFR, Part 255
: "Guides Concerning the Use of Endorsements and Testimonials in Advertising."