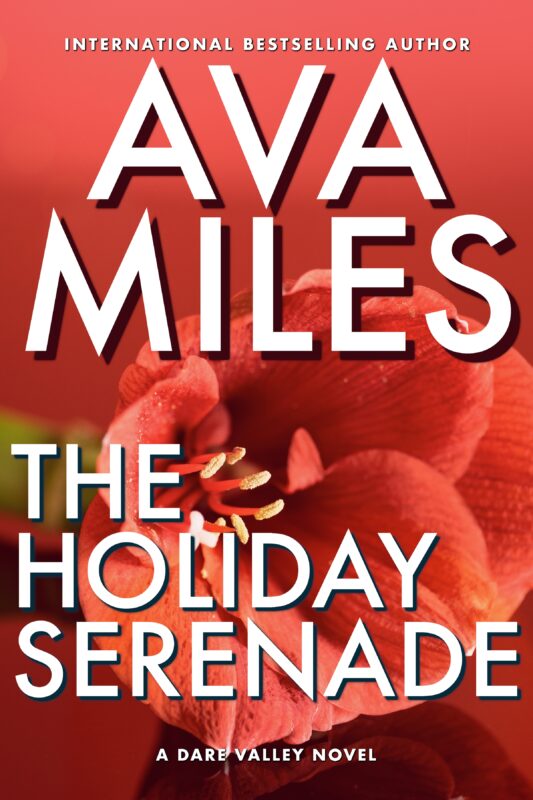 Love conquers all with a little holiday magic...
Discover why millions turn to Ava for unforgettable romance in this emotional and heartwarming second chance story about a woman who never thought she could love again and the man determined to make her trust their happily ever after.
 "Ava Miles decorates her pages with small town charm..." – Tome Tender
About the Book
She didn't see him coming.
He never wanted to let her go.
Professional gambler Rhett Butler Blaylock is everything Abbie Maven doesn't want in a man—flamboyant, flashy, and unreserved. After a horrible experience in her youth, she has spent her life trying to make all the right choices, pouring her energy into being the best possible single mother to her son.
But though Rhett doesn't seem to be husband and stepfather material, he awakens emotions in her that are as frightening as they are powerful. They had a fling she's never forgotten, and now he has followed her to her small town with the intention of winning back her heart…this time, forever.
Rhett's determined to show Abbie he can be the man of her dreams. He'll do whatever it takes for the woman he loves, including giving up his flamboyant lifestyle and bad-boy image. As the holiday approaches, he prepares a special surprise for her, hoping for a miracle. Will his holiday serenade heal Abbie's heart and convince her to give love a second chance?
Other Books in "Dare Valley"
Disclosure of Material Connection: Some of the links in the page above are "affiliate links." This means if you click on the link and purchase the item, I will receive an affiliate commission. I am disclosing this in accordance with the Federal Trade Commission's
16 CFR, Part 255
: "Guides Concerning the Use of Endorsements and Testimonials in Advertising."