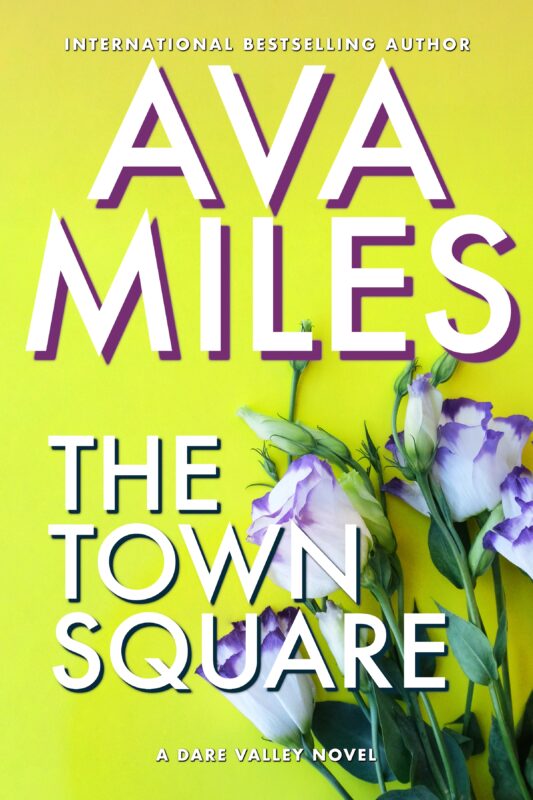 Captivating...Unputdownable romance that will keep you on the edge of your seats!
Millions love Ava for her unforgettable romances—never more on display than in this captivating enemies to love ode to Mad Men. Hope and innovation flourish in a burgeoning small town where a man returns to build his empire and a secretive woman comes to destroy it.
"Ms. Miles' words melted into each page until the world receded around me…" – Tome Tender
About the Book
He's the beloved founder of Dare Valley's respected Hale family, but in 1960, he was just starting out with a vision few believed was possible.
She was the daughter of the man he ruined on his way to the top—or so she thought.
Journalist Arthur Hale is determined to be on the forefront of change. A successful New York City journalist, he returns to his hometown to start a newspaper that will channel the voice of the West and join the ranks of other prestigious papers in the trade.
But the bigger the dream, the higher the price. Arthur's ambition and drive isolate him, and the only person who can break through his self-imposed solitude is Harriet Jenkins, his talented and mysterious secretary. Though Arthur's sixth sense as a journalist tells him the beautiful and complicated redhead is hiding something, he can't stay away.
What he doesn't know is that Harriet Jenkins is actually Harriet Wentworth. A newspaper article ruined her father and sullied her family name, and now she's out for revenge on the journalist who wrote it: Arthur Hale.
As she gets to know Arthur, Harriet discovers he's not the monster she thought he was. He's a man of integrity, committed to uncovering the truth at all costs. Soon the impossible happens when tragedy strikes their small town, and she finds herself falling for the man she set out to destroy. But can the two build a future on a foundation of lies and ugly truths?
Other Books in "Dare Valley"
Disclosure of Material Connection: Some of the links in the page above are "affiliate links." This means if you click on the link and purchase the item, I will receive an affiliate commission. I am disclosing this in accordance with the Federal Trade Commission's
16 CFR, Part 255
: "Guides Concerning the Use of Endorsements and Testimonials in Advertising."