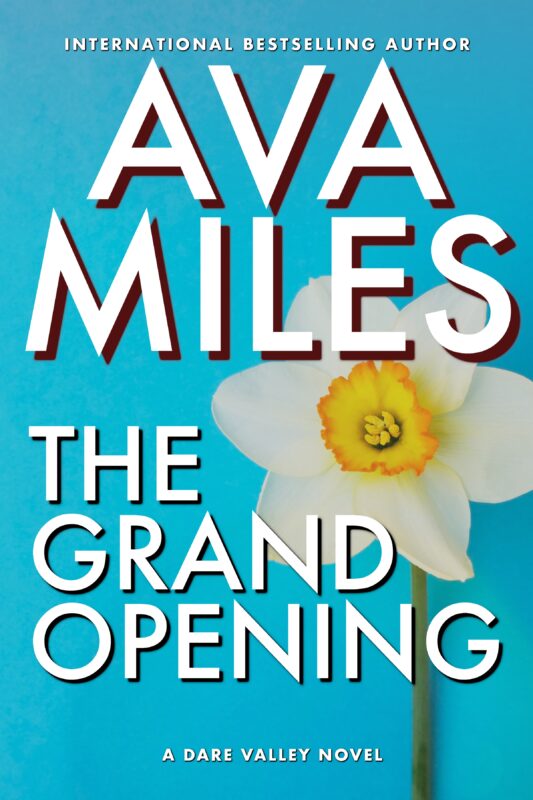 Ava brings readers an unforgettable story about not judging a book by its cover and trusting in love and second chances.
Discover why Ava's bestselling small town Dare Valley series—filled with romance, family, second chances, suspense, and happily ever after—has captured millions of readers' hearts around the world.
"An entertaining ride..." – Readers' Favorite
About the Book
Twice burned, twice shy, she's done with love.
But he's more than meets the eye.
Peggy McBride didn't expect a white knight in a poker player, but after Mac Maven saves her and her son from a deranged, pie-crazed moose with his race car, she can't dismiss his appeal. But if she has learned one thing from her divorce, it's that love is a messy business. As a single mom and the new deputy sheriff, she has her hands full.
Then there's the billionaire's ambitious plans for his new boutique poker hotel. She just can't jump on board with a gambling venue in her town. Her family fell into ruin because of such places. She can't help but become his fiercest opponent even as Mac treats her with a tenderness and passion she's never felt.
Having helped his sister raise her teenage son, Mac understands Peggy, and can see past her tough-as-nails exterior. When a threat to his hotel surfaces, he and Peggy must join forces to find out who's responsible.
Working together ignites the white-hot connection between them, and their cooperation takes a decidedly personal turn. But can Mac convince Peggy to set their differences aside and take a gamble on love?
Other Books in "Dare Valley"
Disclosure of Material Connection: Some of the links in the page above are "affiliate links." This means if you click on the link and purchase the item, I will receive an affiliate commission. I am disclosing this in accordance with the Federal Trade Commission's
16 CFR, Part 255
: "Guides Concerning the Use of Endorsements and Testimonials in Advertising."